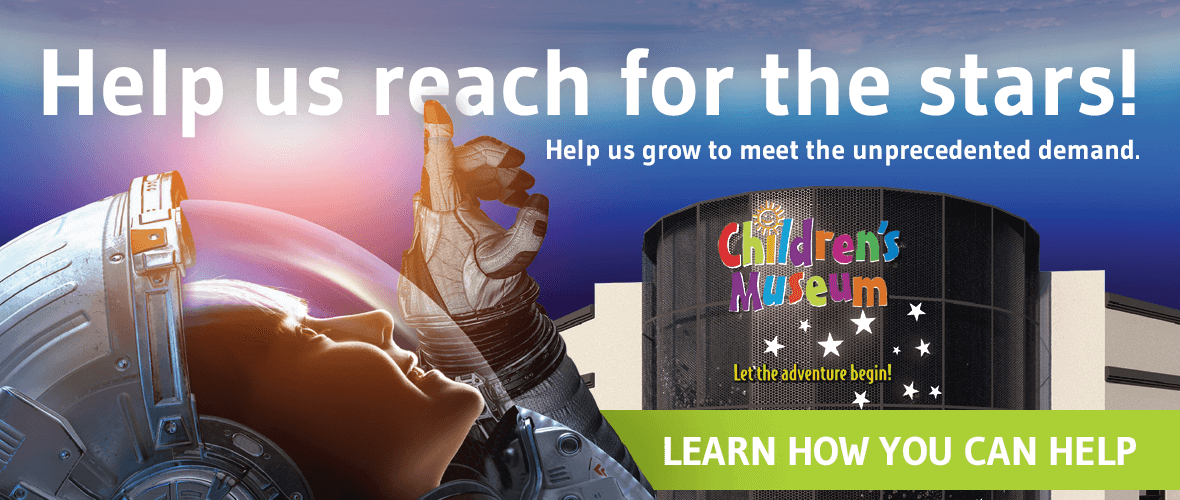 Memberships
Membership to the Children's Museum of Idaho allows your family to enjoy the innovative exhibits and amenities as often as you like for one price. The museum is dedicated to educating children and strengthening families in an active learning environment that inspires every child to imagine, create, discover and explore through the power of play.
As a non-profit organization, your participation in our membership program helps to ensure that The Children's Museum of Idaho continues to thrive as a family resource that helps children grow into creative, capable individuals who realize learning can be so much fun!
Gifts
Return on Investment (ROI) is a performance measure used to evaluate one investment to another. There is no greater ROI than providing learning opportunities and offering a place for children and families to spend quality time together. Your gift can help print learning guides, sponsor admission for low-income families, design and fabricate exhibits and a multitude of other uses. Your financial support will help us continue to build, improve and sustain this unique facility for the families of the Treasure Valley.
Exhibit Sponsorship
One of the most meaningful impacts you can make is by sponsoring an exhibit. Your commitment will allow children, and the adults in their lives, to create, discover and learn by engaging in hands-on interactive exhibits and activities. The investment you make will also promote your company or brand to thousands of future visitors. Exhibit sponsorships are a win-win for the companies that receive immeasurable publicity to the estimated 100,000+ visitors a year and the children that are inspired by the wonder and excitement of learning through these exhibits.
Call the museum for information on sponsorship opportunities.
Volunteering
Volunteers play an essential role in bringing the museum to life and sustaining it after opening. We would love your help, whether you are an artist, carpenter, interested in helping with exhibit creation or assisting with the day-to-day operations.
Please contact us to volunteer.
Museums for All
To support children and families regardless of their ability to pay, the Children's Museum of Idaho is partnering with the national program Museums for All that advocates for reduced admission rates for low-income families. By providing scholarships to families with an EBT card, up to four guests per card can visit the museum for $3 each. Your donation or sponsorship of this program will open the doors for children and families to explore new opportunities and engage in unique learning experiences through creative play. Our thanks to Optum Health for their sponsorship of this program through June 2023.